Bali, the Island of the Gods, is renowned for its stunning landscapes, vibrant culture, and serene beaches. But beyond its reputation as a tropical paradise, Bali is also a haven for fitness enthusiasts. The island's natural beauty provides a unique backdrop for a variety of outdoor exercises in Bali that can invigorate the body and refresh the mind. Here are five workouts you can experience to make your trip even more memorable.
1. Beach Running
Bali's coastline is dotted with beautiful beaches, each offering a unique setting for a morning or evening run. The soft sand provides challenging terrain that can help strengthen your leg muscles and improve your balance. Kuta Beach, with its long stretch of sand, is a popular spot for runners. For a more tranquil experience, try Sanur Beach at sunrise. Remember to stay hydrated and wear appropriate footwear to protect your feet from the hot sand.
2. Surfing
Bali, known for its outdoor exercises, is a world-renowned surfing destination with waves suitable for both beginners and seasoned surfers. Surfing, one of the prime outdoor exercises in Bali, is a full-body workout that enhances balance, strength, and cardiovascular fitness. Beginners can enroll in lessons at surf schools in Kuta or Seminyak, while the more experienced surfers might gravitate towards the challenging waves at Uluwatu or Padang Padang. Regardless of your skill level, always remember to respect the ocean and adhere to safety guidelines.
3. Yoga
Bali is a spiritual hub with a rich tradition of yoga and meditation. Outdoor yoga classes are a common sight, with sessions held amidst lush rice terraces, on serene beaches, or in tranquil gardens. Ubud, in particular, is known for its yoga retreats. Yoga can improve flexibility, strength, and mental well-being. Whether you're a seasoned yogi or a beginner, practicing yoga in Bali's serene settings can be a transformative experience.
4. Cycling
Cycling is a great way to explore Bali's picturesque landscapes while getting a good cardio workout. There are numerous cycling routes across the island, ranging from leisurely rides through rice fields to challenging uphill climbs. The route around Ubud's rice terraces is particularly popular, offering stunning views and a glimpse into rural Balinese life. Bike rentals and guided tours are widely available.
5. Hiking
Hiking not only greatly improves cardiovascular fitness but also enhances strength and endurance. Bali boasts a diverse landscape with numerous hiking trails, ranging from volcanic mountains to dense jungles. While you must trek to Mount Batur to catch the sunrise, this challenging climb rewards you with a breathtaking view of the sun rising over the island. Alternatively, if you want a less demanding hike, take the Campuhan Ridge Walk in Ubud and enjoy the beautiful views of the surrounding hills and valleys.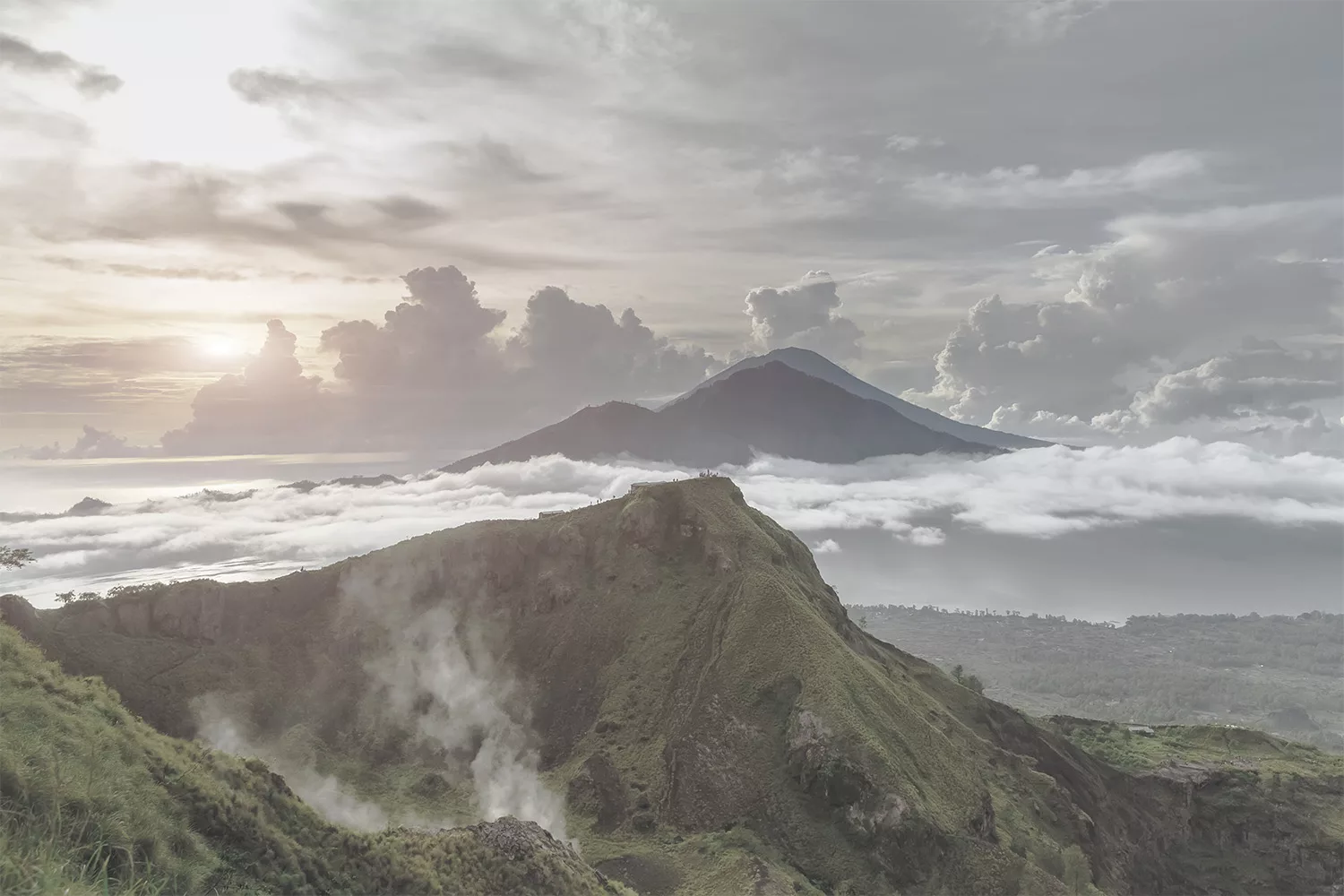 Bali isn't just a paradise for sun-seekers and culture enthusiasts—it's also a fitness lover's dream. With its diverse landscapes and vibrant culture, this tropical gem provides the perfect backdrop for an array of outdoor workouts. Whether you're a seasoned fitness fanatic hunting for your next challenge, or a holidaymaker keen to keep active while soaking up the sights, Bali delivers. But remember, Bali's tropical climate can pack a punch, especially if you're not used to it. So, don't forget to stay hydrated, slather on that SPF, and always tune into your body's signals. Ready to turn your next Bali escape into a fitness adventure?